Hello all.
Here are some pictures of another diorama I built during 2006. This one had so many details it took me nearly three months to finish. Almost a third of the time I had expected when planning it.
The model is the USMC LAV-25 from Italieri. The rock sacks are from Verlinden and the marines are from the Dragon US Marines and US Modern armor crewmen set.
The hardest part was finding suitable figures to represent the Haitian civilians. In the end I used a pair of regular Caucasian heads and some hands from other figures and sculpted the rest.
Semper Fi!!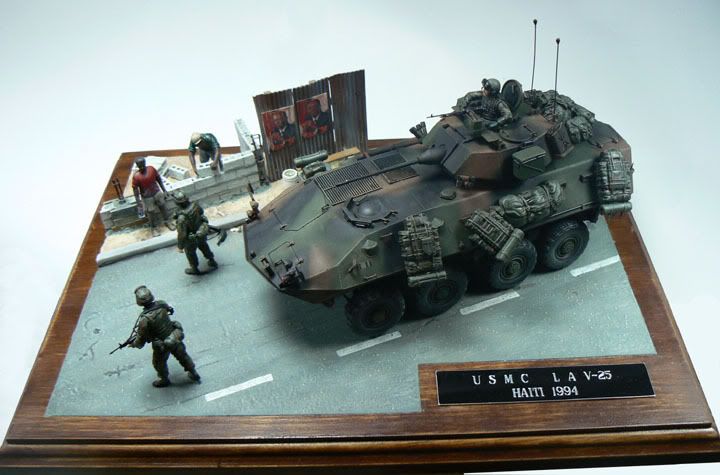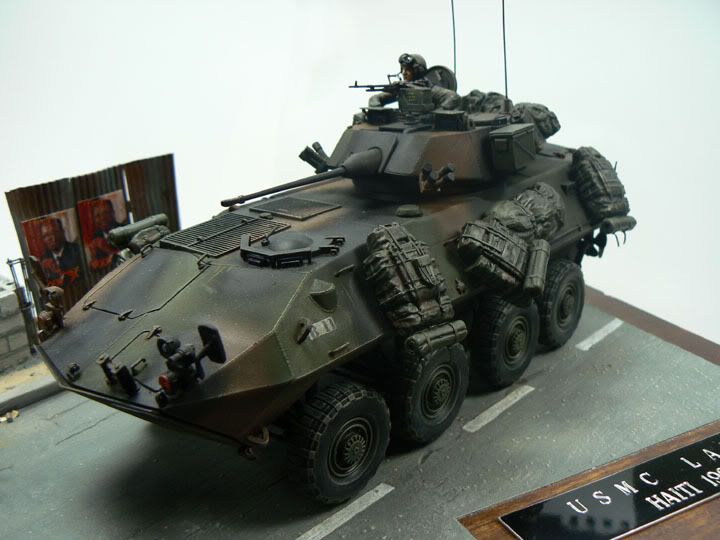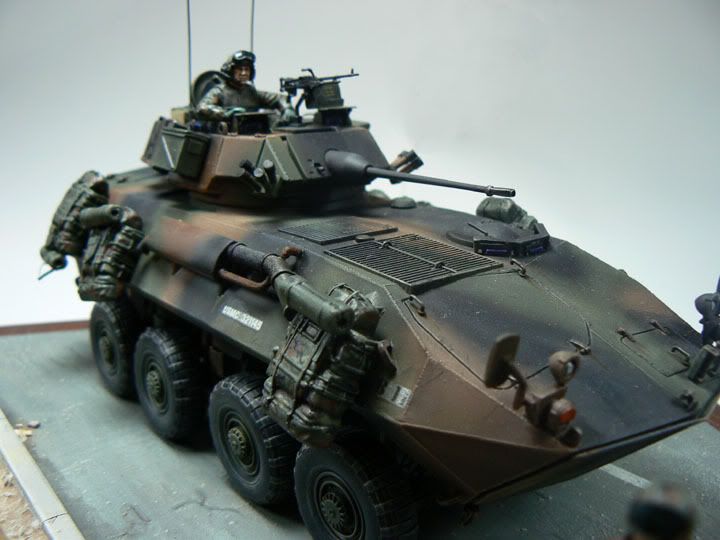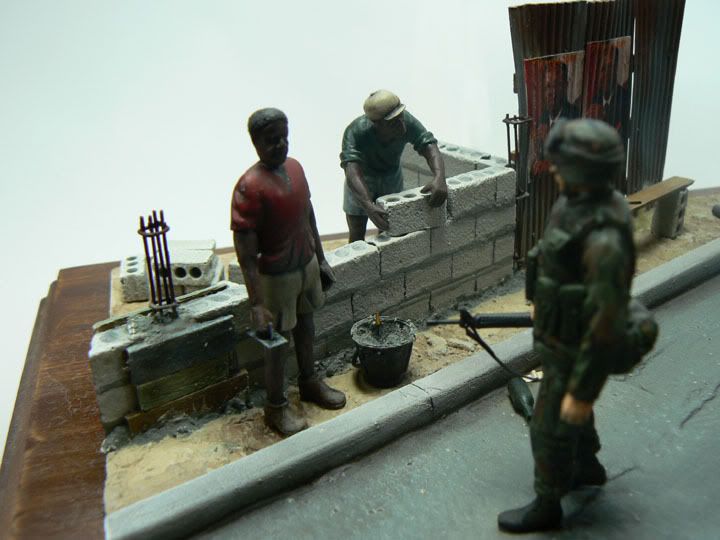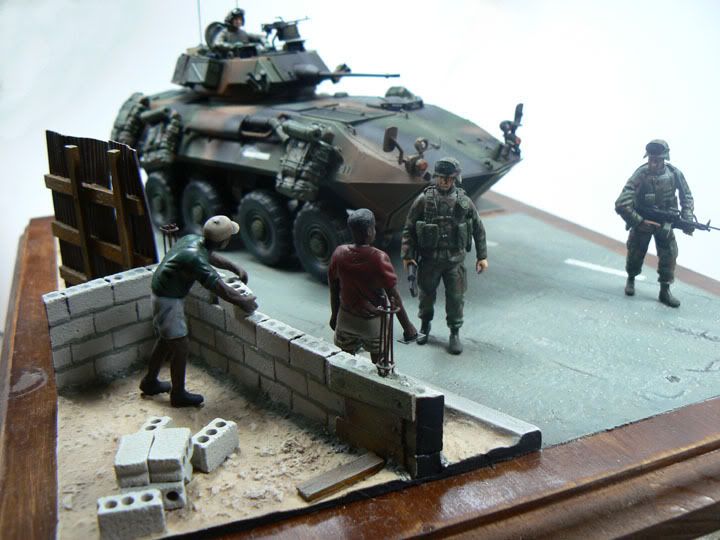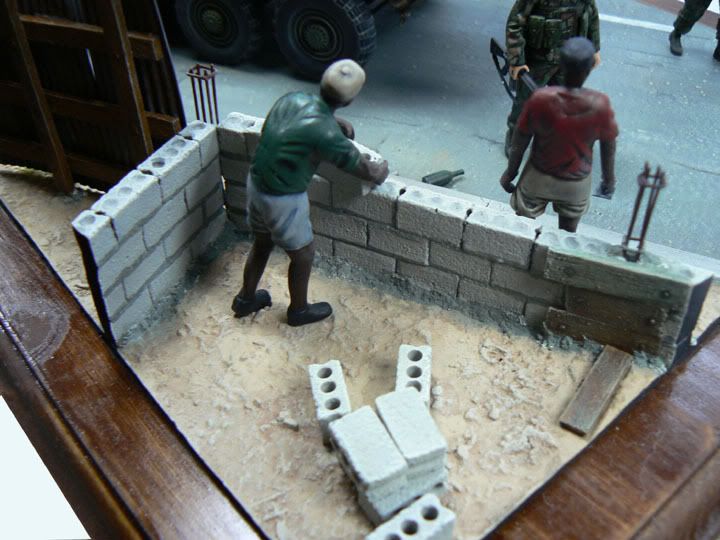 Don't mess with Gunny!