As I mentioned in my 222 build, I am back to the bench a bit, as we prepare to move to the other side of town. In my first post, I indicated that I was going to try to use some figures for the first time, so now seems like as good a time as any to introduce the guys.
This is standing guy.
He has received a coat of Krylon primer after assembly and some seam filling with Mr. Surfacer.
This is hatch guy, who has received a similar treatment. Actually, he received far worse treatment, since I had to sand away a good bit of his lower limbs to get him to fit in the hatch.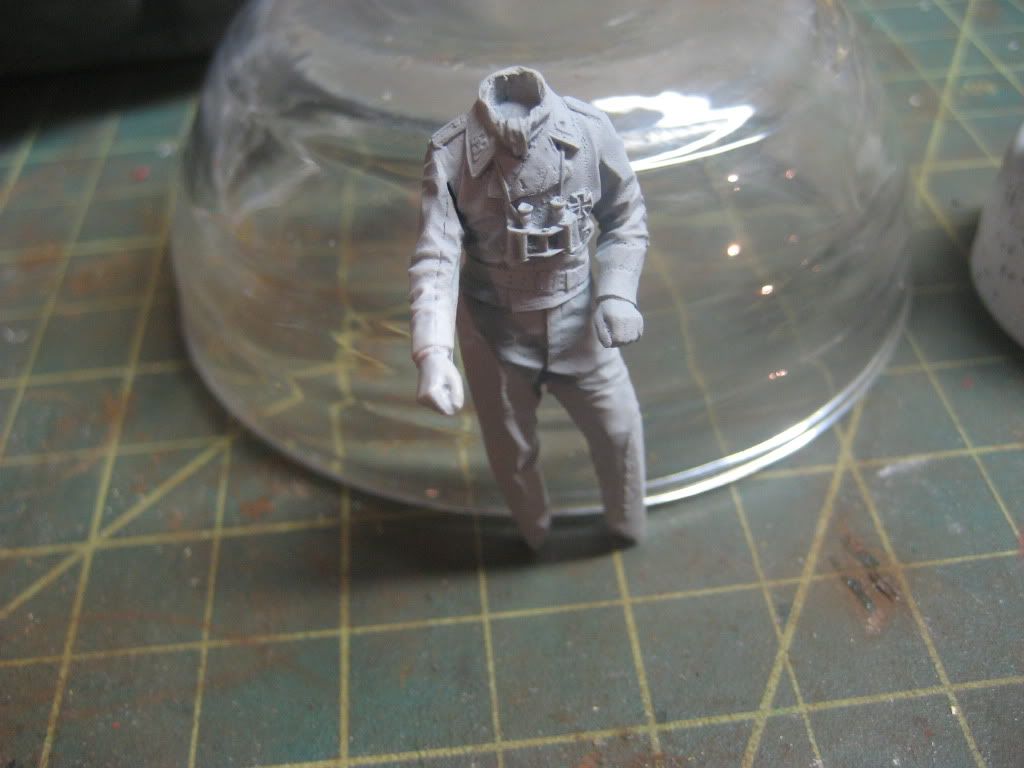 These are the unprimed crew in their positions. The standing guy will actually be closer to the cleaning rods, but it is the basic layout.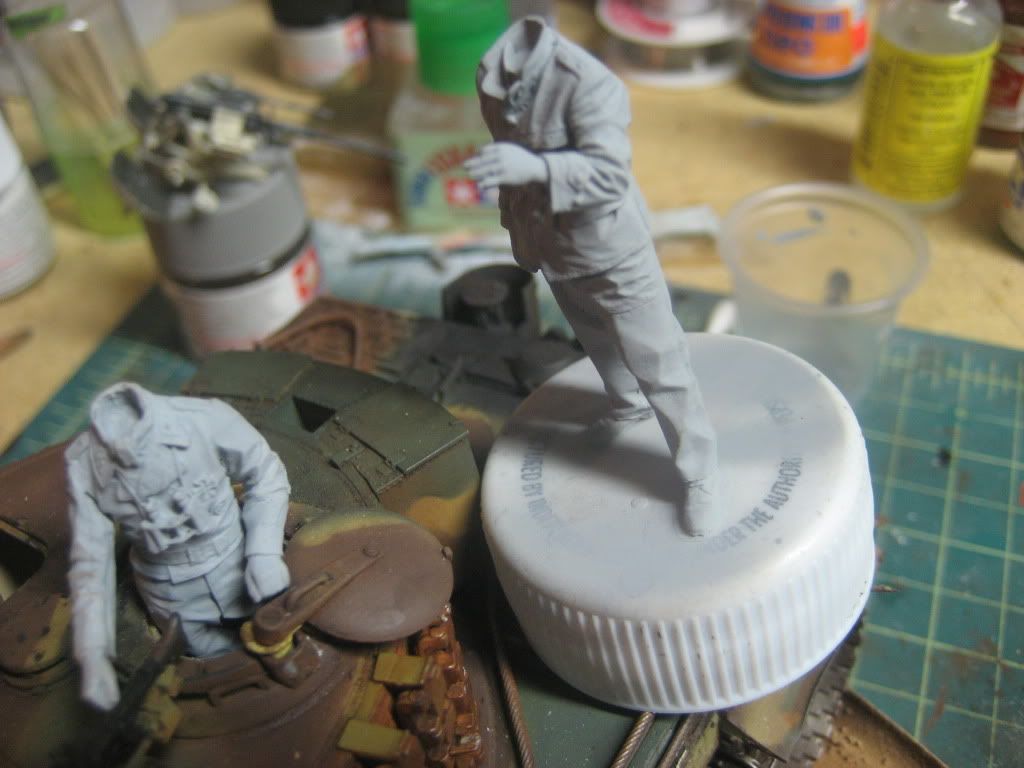 The hatch looks crooked because it is held on with Blu-Tak (yellow) since it broke off when I was trying to insert hatch guy.