Hi,
Two weeks ago I start working with this kit.
Ten years ago, I found this model in model shop in Warsaw and so I bought it for me it was sentimental purchase.
I try to make a Jagdpanther - last production series from NMH factory - march 1945.
I have problem with tracks - because oryginaly rubber track was broken, I try use track from Italeri Panther Ausf.A.
Some parts it's from Dragon Jagdpanther, tools - from Panther Ausf. A - Italeri and some from baby milk package.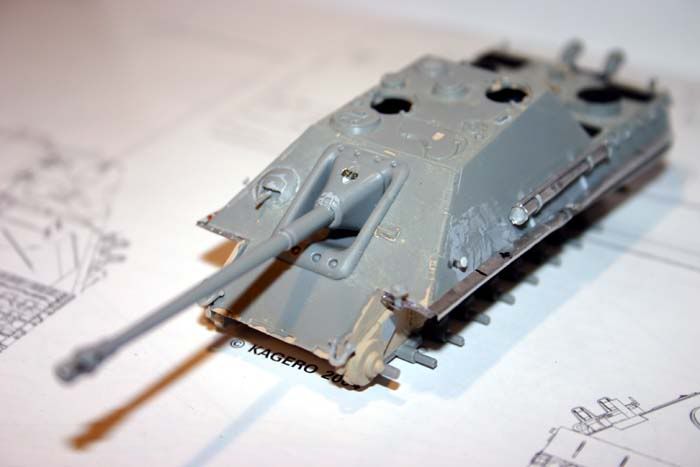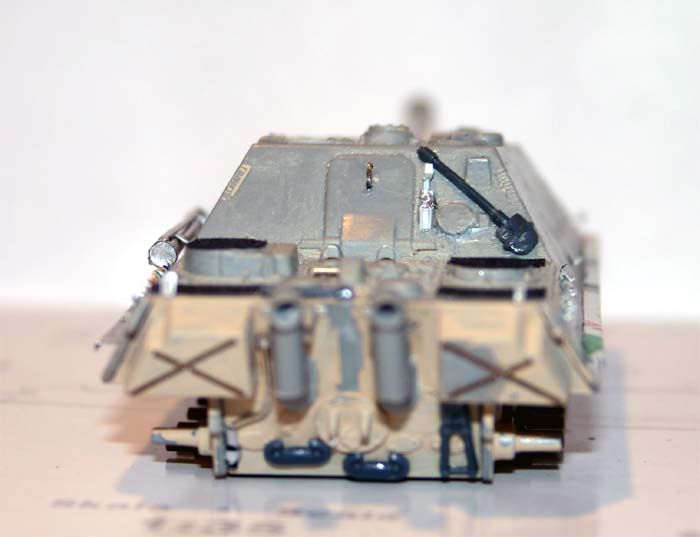 Now shovel it's remodeled.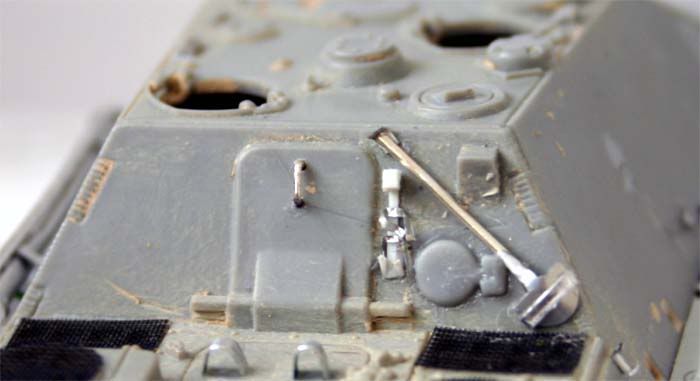 Happy Modelling!
Tomek Burdziński