Monroe Perdu has set 1 of Hungarian Shop Signs ready to ship. These signs can be used with any scale vignettes.
All the graphics are from the era prior to 1940. The sheet contains graphics for twelve different business' or products, generic street names and house numbers.
The sheet is $2.00 and ships for .50 cents worldwide.
Mike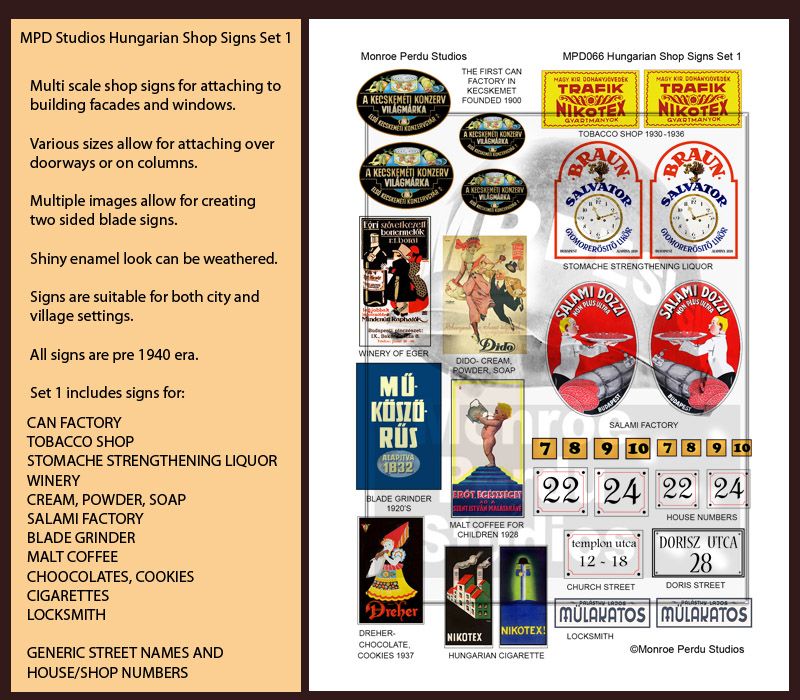 Michael Bishop
Monroe Perdu Design Studios