Good evening Gents,
Itís been a while since Iíve been able to sit down and get a piece done, but Iíve finally found the time to work on it and am pretty excited about the progress so far. The Pershing is a gift for a friendís desk for his new job so Iím hoping he enjoys his surprise.
This is my first ďgoĒ at an American tank so Iím running along the learning curve; this is also only my 3rd piece of armor that Iíve done in my life so Iím enjoying the challenges this brings.
The goal is to create a realistic Pershing set in a late winter scene. The Pershing will have heavily weathered winter camouflage and will be seat on a very muddy/ snow trail. The tracks and side skirts will be quite sloppy. I hate clean vehiclesÖ
I made sure to acquire a copy of F.A.Q.2 and study up on the various methods of making the vehicle look cast and pitted. The build was relatively easy and I had fun doing it under the watchful eyes of a black lab puppy.
Here is my progress over the course of the weekend: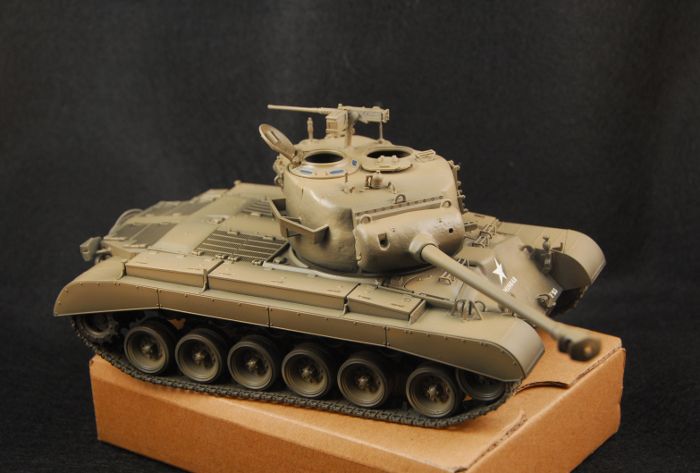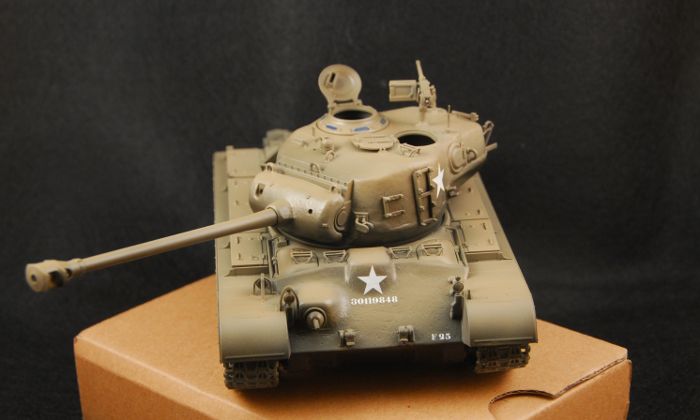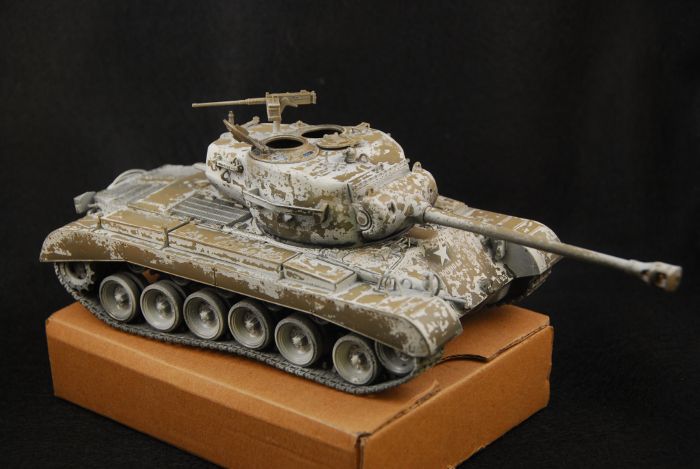 Next, Iíll be applying oil paints, filters, and washes to really unify and add some wear and tear to the entire thing. I canít wait to get this thing dirty.
As always, C&C is greatly appreciated.
Thanks for looking,
Jake