Hi,
Some time ago, I started build AB-41 from Italeri.
I tried to make a Autoblinda used by polish forces in Africa - Polish Carpathian Lancers.
It will be OOTB with selfmade modyfications...
Eeee, error.
Generally it's OOB but it has some scratchbuilding modifications done by myself
Ohhhh no - mistake not OOB I'm still waiting for african wheels for AB-41 from Hussar.
Below, one old photo.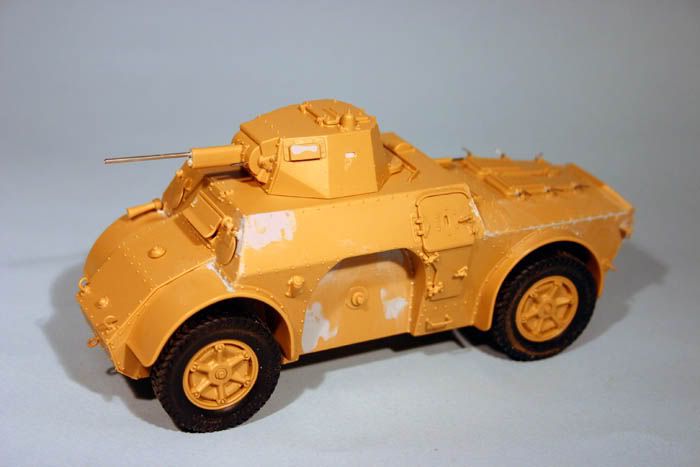 Best Regards
Tomek B.